Miami Meeting
The 2001 INFORMS National Meeting was held in Miami, Florida, November 3-7, 2001. For more information, contact the cluster chair:

Dharma Acharya
Director -- Operations Research
CSX Transportation
500 Water St. J305
Jacksonville, FL 32202
Phone: 904-366-4374
Fax: 904-359-1705
Dharma_Acharya@CSX.com.

Click here for information about the full INFORMS conference.
---

The RASIG Roundtable, was chaired by Dr. Bruce Patty of Exostrategy Partners LLC. He can be contacted by email at bpatty@exostrategy.com, telephone 415-505-7016.
1) Introductions and review of recent merger timeline (Bruce Patty, Exostrategy Partners)
2)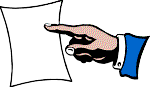 Review of past processes using OR tools to support mergers (David Hunt, Wilbur Smith Associates) sh
3)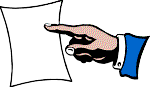 Review of what worked well and what didn't (Roger Baugher, formerly of Norfolk Southern) 4)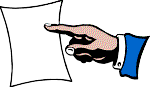 Discussion of implications of STB Ruling on Mergers (Bengt Mutén, Reebie Associates)
5) Panel Discussion on the Next Round of Mergers addressing such questions as:
i. What will the next round of mergers look like?
ii. What is necessary to provide OR support for the next round of mergers?
iii. Are there new tools needed in order to help avoid the problems associated with mergers?
iv. How are mergers being viewed by the financial community?
Two principal panelists will be John Orrison, former VP of Service Design at CSXT and Jim Roots, current head of Service Planning at CSXT.

RASIG Business Meeting - Sunday 5:45 - 6:45

Fontaine Room, Fontainbleau Hilton.
By-Laws Amendments and Other Topics.

Bruce Patty is thanked by Chip Kraft
for his service as RASIG Chair
SESSIONS: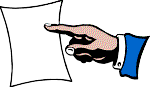 Session Chair: Larry Shughart, CSX Transportation, Larry_Shughart@csx.com, 904-359-2325.

The term "Yield Management" encompasses a variety of issues and means different things to different people depending on their perspective. We will open the panel discussion with a review of our attempt to inventory an exhaustive list of issues that could fall under the umbrella of "Yield Management" at a North American Class I railroad. We will also list potential challenges to implementing a Yield Management strategy. The inhibitors we discuss will include specific items related to the organization, market expectations, IT systems, and product knowledge. We anticipate that the other panelists' presentations and group discussion will expand and enhance the inventory of issues and challenges as well as provide insight on how to proceed down the path of improving yield at a railroad company.
Paper: Revenue Management at Amtrak Express
Chip Kraft, Amtrak

Freight revenue management requires a keen understanding of costs, capacity, and demand. Early implementation stages focus on accurately determining these three inputs. An effective revenue management strategy must recognize network "connecting revenues", and manage both long-term "set-asides" (at Amtrak, USPS commitments) and short-term "walk-up" business.

Paper: Rail Revenue Management in a half-open Passenger Transportation System

Maarten Oosten, PROS Revenue Management

In this presentation we will discuss the opportunities and challenges of implementing a revenue management system for the transportation of passengers by train. An aspect of particular interest is the fact that the passenger system is half-open. In a half-open system, only some of the tariffs are controlled, typically the cheaper ones.

Paper: Ancillary Benefits of Yield Management at Freight Railroads

Bruce Patty, Exostrategy Partners LLC.

Several airlines have been enjoying the benefits of Yield Management since the 1980's, yet freight railroads are just now learning how to adopt these principles. While improvements in yield and capacity utilization are to be expected, freight railroads are also experiencing unexpected ancillary benefits. In this presentation, we discuss these benefits, their causes, and the potential impact they may have on the respective railroads.

Session Chair: Marty Schlenker, Burlington Northern and Santa Fe Railway, Martin.Schlenker@bnsf.com, 817-352-0226.

Paper: A Dynamic Optimization for Locomotive Management based on Information Modeling

Warren B. Powell, Belgacem Bouzaiene-Ayari Castle Labs, Princeton University.

We report on a model for the operational management of locomotives. In contrast with standard models, our approach is based on modeling information. The result is an algorithmic strategy that is extremely flexible and able to handle a variety of operational issues. The strategy is also diagnosable, making it easy to identify data problems.


Paper: New Approaches for Solving the Locomotive Scheduling Problem

Ravindra K. Ahuja, Liu Jian, Industrial & Systems Engineering, University of Florida, James B. Orlin, MIT Sloan School of Management, Dushyant Sharma, Operations Research Center, MIT, Larry S. Shughart, CSX Transportation


Locomotive scheduling problems are some of the most important decision problems in train routing and scheduling and consist of optimally assigning a set of locomotives to cover all scheduled trains while satisfying a variety of constraints. This presentation reports new solution techniques that use the state-of-the-art ideas available in the fields of integer programming, linear programming, and network optimization.

Implications of Remote Control on Locomotive Management

Marty Schlenker, BNSF Railway

US Class I railroads appear to be gaining momentum in preparing to implement remote control. Railroads seeking to maximize the value that remote control provides face key decisions, including:

Technology/vendor selection
Selection of locomotives to equip
Switching assignments/locations to convert to RC
RC-equipped fleet management
Session Chair: Dave Wheeler, Cintas Corporation, wheeler.rna@worldnet.att.net, 513-252-4541.

Presentations & discussions on methodology and tools used to quantify the capacity of line-of-road and terminals including service impacts with volume increases and quantifying the value of new capacity projects. Primary focus is on practical applications and examples.
Maximizing Capacity Through the Six Sigma Discipline

Dave Wheeler, Cintas Corporation

Combining traditional railroad operations research tools with the Six Sigma discipline can facilitate maximum utilization of physical assets. An umbrella of the best continuous improvement tools, Six Sigma offers the structure to solve tough operational issues that plague businesses today - avoiding or delaying capital expenditures and improving service.

A New Yard Concept for Revitalizing Rail Carload Service

Chip Kraft, Amtrak

For reliable rail service, shipments having no slack time in their delivery commitments must have first access to available train capacity. A new approach to rail yard operations allows protecting priority car connections at no extra cost. This facilitates revenue management and permits "time definite" rail service.

Simulation-based Capacity Study on a High-density Route

Mike Weigel, Union Pacific Railroad

A simulation based study of Union Pacific Railroad's high-density east-west mainline through Iowa identified the need for specific capacity improvements. Using the Rail Traffic Controller (RTC) simulation tool, various capacity improvement recommendations from around the company were tested and compared to reveal the best solution.


Line and Terminal Capacity Techniques Compared

Roger Baugher

Line of road and terminal operations critically impact one another, yet railroads do an inadequate job of communicating and coordinating across this interface. Line of road and terminal management may even have different incentives -- an "on-time" departure for the yard may force a train onto the line at a time of maximum congestion, leading to large delays to all trains. Even "advanced" dispatching systems
treat a terminal largely as a "black box" with some inbound and outbound capacity as a function of time.

This session will discuss the current state of line and terminal operations, advances expected in the near-term, and opportunities for further improvement. Application of Operations Research tools to assist in this area will be described.
Other Sessions of Interest:
Forecasting the Flow of Freight by Railroad in the United States - Wednesday 10:15-11:45



Return to RASIG Home Page

Updated 2 December 2001